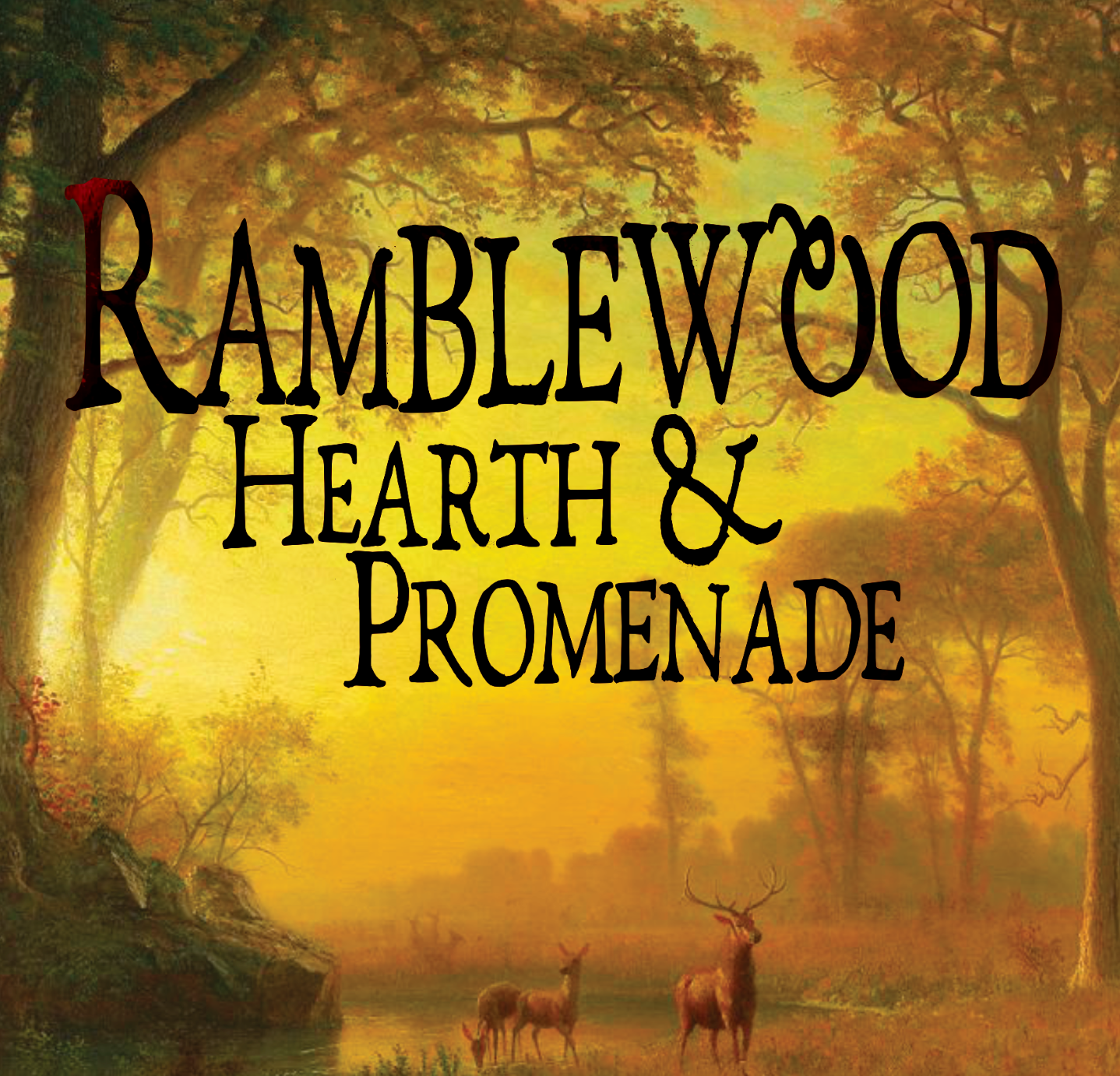 Ramblewood Hearth & Promenade
A cozy minigame, rules-lite, and quick to learn. This little buddy is based on Over the Garden Wall, Wind in the Willows, the Muppets, and just general Americana.
Play as a raccoon scout playing baseball with your friends, the bicycle pie deliverer, and a harmless old witch. Spend eternal autumn days fishing in the stream and looking for Mayor Vole's lost marbles.
The ruleset is mostly Chris McDowall's Into the Odd/Electric Bastionland with some added flair from John Harper's World of Dungeons and layout inspiration from Jason Tocci's 2400. Content aspects also inspired by Cecil Howe's soon to be released Forest Hymn & Picnic.

Download